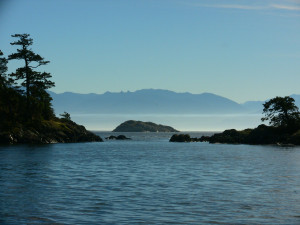 This fall, PowerShift BC will be bringing together hundreds of youth from across BC for a three day summit in Victoria to kickstart the next phase of the climate justice movement.
Want to be a part of making it happen?
We're looking for 3 inspiring, up and coming young organizers to join our organizing team as PowerShift Fellows . PowerShift Fellows is a new project that aims to give new, young organizers a chance to get involved in making a massive, transformative organizing project happen, and to make a little money doing it!
You will be responsible for working with the organizing team, along with the other PowerShift fellows to outreach to and mobilize high schools, campuses, workplaces and communities across BC to attend PowerShift. You'll get experience speaking, canvassing, fundraising, doing media and communications work, organizing events, attending meetings and much, much more.
PowerShift fellows are:
Driven and motivated
Committed to climate, environmental and social justice
Interested in learning and developing organizing skills
Inspiring and activating youth who can galvanize others
Able to commit 10-15 (minimum) a week to PowerShift BC organizing through August and September 2013
Living in BC in August/September 2013
Eligibility
Must be over 16
Living in BC from early August until the second week of October 2013
Compensation
All fellows will receive an honorarium of $750-$1000 (final amount dependent on final fundraising). This would be split  half mid through their fellowship, half after PowerShift BC.
Reporting
Fellows will be required to create a work-plan that outlines their plan, goals and how they will achieve them
Fellows will report to the CYCC Director as well as Working Group Bottomliners and Staff
Staff and organizational partners will provide support/guidance for Fellows
To apply please send a recent copy of your resume along with answers to these three questions (500 words or less for each) to director@ourclimate.quarkcreative.ca. Applications must be received by July 30th at 5:00 p.m. PST.
What does climate justice in BC mean to you, why is it important?
Why do you want to be a PowerShift Fellow?
What makes you the best candidate to be a PowerShift Fellow?
PowerShift/the Canadian Youth Climate Coalition welcomes the contributions that individuals from marginalized communities bring to our organization, and encourages
Indigenous/First Nations People, people of colour, women, gays, lesbians, bisexuals, queer-oriented people, transgendered/gender-variant people, single parents, members of ethnic minorities, immigrants and people with disabilities to apply.
We encourage applicants to describe in their cover letter the contributions and experiences they  would bring to Power Shift as individuals who identify with marginalized communities.